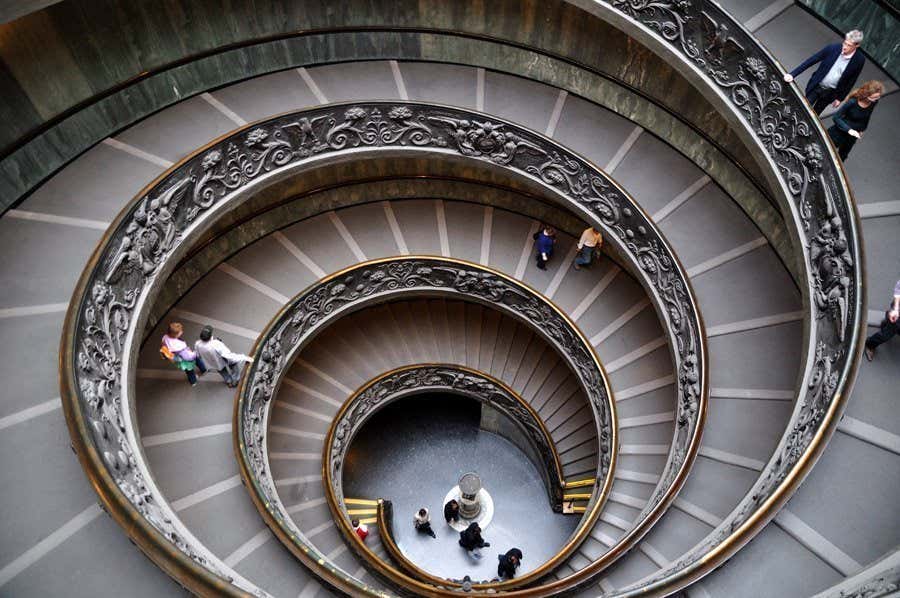 ML4PM 2023
FOURTH INTERNATIONAL WORKSHOP ON LEVERAGING MACHINE LEARNING IN PROCESS MINING
October 23-27, 2023, Rome (Italy)
About ML4PM
The International Workshop on Leveraging Machine Learning in Process Mining - ML4PM - is a premier event that aims to foster collaboration and innovation in the intersection of machine learning and process mining. Over the past few years, the combination of these two fields has generated a lot of interest, and this workshop provides an excellent opportunity for researchers and practitioners to share their latest findings and explore new directions for future research.
The workshop will feature a diverse range of papers that showcase the latest advances in automated process modelling, predictive process mining, deep learning techniques, and online process mining. These themes reflect the most exciting and promising areas of research at the intersection of machine learning and process mining. By fostering dialogue and collaboration among participants, the workshop aims to catalyze breakthroughs and push the boundaries of what is possible in this exciting and rapidly-evolving field.
ML4PM 2023 will be held in Rome, in conjunction with the ICPM conference.
Call for Papers
This workshop invites papers that present works that lay in the intersection between machine learning and process mining. The event provides a suitable environment to discuss new approaches presented by researchers and practitioners. Main themes include automated process modeling, predictive process mining, application of deep learning techniques and online process mining. The workshop will count with leading researchers, engineers and scientists who are actively working on these topics.
Topics
Topics of interest for submission include, but are not limited to:
Outcome and time prediction

Classification and clusterization of business processes
Application of Deep Learning for PM
Anomaly detection for PM

Natural Language Processing and Text Mining for PM
Multi-perspective analysis of processes

Machine Learning for robot process automation

Automated process modeling and updating

Conformance checking based on Machine Learning
Transfer Learning applied to business processes

IoT business services leveraged by Machine Learning
Multidimensional Process Mining
Predictive Process Mining
Prescriptive Learning in Process Mining
Convergence of Machine Learning and Blockchain in Process Mining
Submission Guidelines
Contributions to all calls should be submitted electronically to the Workshop management system connecting to https://easychair.org/my/conference?conf=icpm2023. At least one author of each accepted paper is expected to participate in the conference and present his/her work.
Submissions must be original contributions that have not been published previously.  Authors are requested to prepare submissions according to the format of the Lecture Notes in Business Information Processing (LNBIP) series by Springer href="http://www.springer.com/computer/lncs?SGWID=0-164-6-791344-0. Submissions must be in English and must not exceed 12 pages (including figures, bibliography and appendices). Each paper should contain a short abstract, clarifying the relation of the paper with the workshop topics, clearly state the problem being addressed, the goal of the work, the results achieved, and the relation to the literature.
A special issue of the Journal of Intelligent Information Systems (Springer, https://www.springer.com/journal/10844) devoted to a selection of the best ICPM workshop papers will be scheduled in the months following the conference.
Registrations are managed by the ICPM system
Important Dates
| Milestone | Deadline |
| --- | --- |
| Abstract Submission | August 22, 2023 |
| Paper Submission | August 22, 2023 |
| Notification of Acceptance | September 12, 2023 |
| Submission of Camera Ready Papers | October 3, 2023 |
| Workshop | October 23, 2023 |
| Post-workshop Camera-Ready Papers | November 7, 2023 |
Program
TBA
Organizers
CHAIRS
Paolo Ceravolo, Università degli Studi di Milano, Italy (https://orcid.org/0000-0002-4519-0173)
Sylvio Barbon Jr, Università degli Studi di Trieste, Italy (https://orcid.org/0000-0002-4988-0702)
Annalisa Appice, Università degli Studi di Bari, Italy (https://orcid.org/0000-0001-9840-844X)
Program Committee
TBA